Etiqueta engomada del holograma personalizado seguridad 3D dinámica para cosméticos
Paquete:

Bolso de los PP y cajas de embalaje del holograma dentro y cartón estándar de la exportación embalaje blanco correa afuera

productividad:

10000000000

Marca:

NIP

transporte:

Ocean,Land,Air

Lugar de origen:

Suzhou

Capacidad de suministro:

1000000/Month
Información básica
Modelo: YXCP-03
Tipo: Etiqueta Adhesiva
Material: PET
Tipo de impresión: Impresión offset
Característica: Anti-falsificación
Uso: Etiqueta engomada de encargo, Bebida embotellada, Etiquetas de precio, Etiquetas de envío, Película de embalaje, Medicina
Size: Customized
Sample: Available For Free
Thickness: 30 Micron
Pattern: Custom Hologram Logo
Shape: Square, Circle, Oval, Triangle, Etc.
Color: Transparent, Gold, Silver, Etc
Feature: Anti-counterfeit, Brand Promotion
Other Security Features: UV Ink, Serial Number, QR Code
Holo Tech: Hidden Text, Micro Text, Flip-flop
Keyword: Hologram Sticker
Descripción del producto
Etiqueta engomada del holograma personalizado seguridad 3D dinámica para cosméticos
Característica de la etiqueta engomada del holograma 3D, etiqueta engomada del holograma personalizado, etiqueta engomada del holograma de seguridad
1) refracción estéreo Logo y texto
2) lucha contra la falsificación
3) holograma full color
4) personalizada holograma personalizado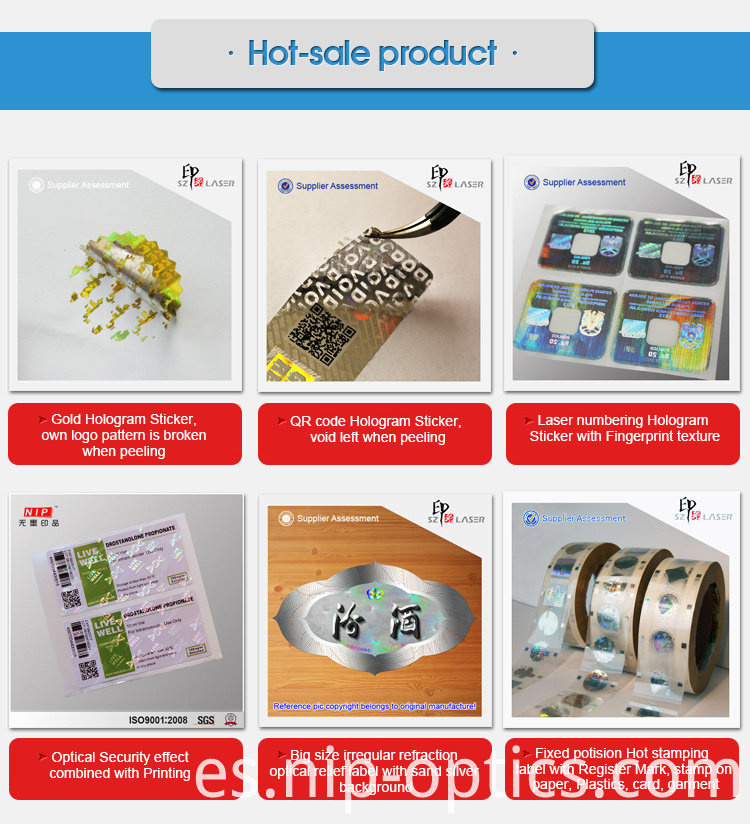 Especificación
Material

30 micron PET material

Color

Transparent, silver, gold, green, etc

Size & Shape

Based on customers' requirements

Type

Hologram sticker

Pattern

Generic patterns or custom hologram

Combine with other processing

Serial number, QR code, logo printing, etc

Feature

1) Anti-counterfeit, colorful, brand protection

2) Eye-catching design help you win the market.
Etiqueta engomada del holograma de diamante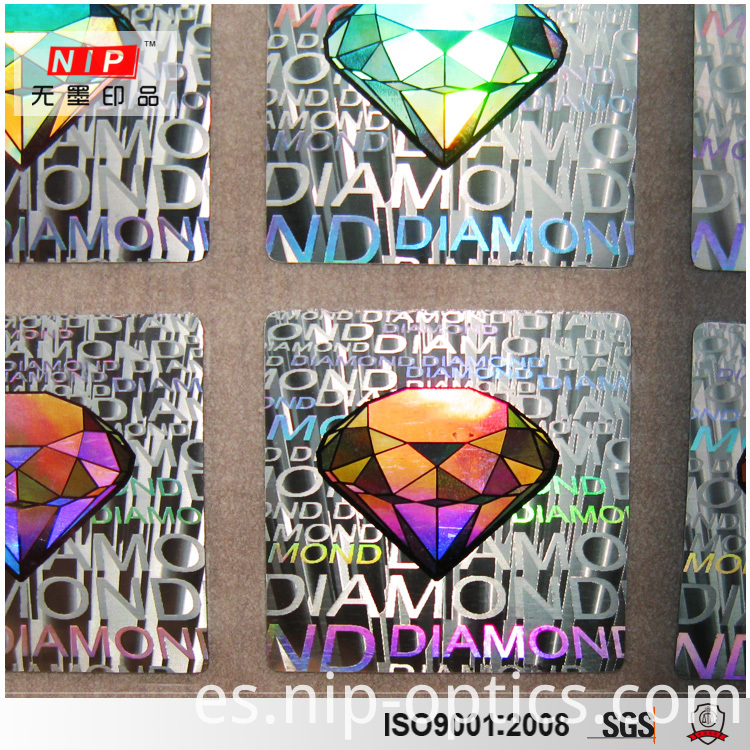 Etiqueta engomada del holograma de diferentes tipos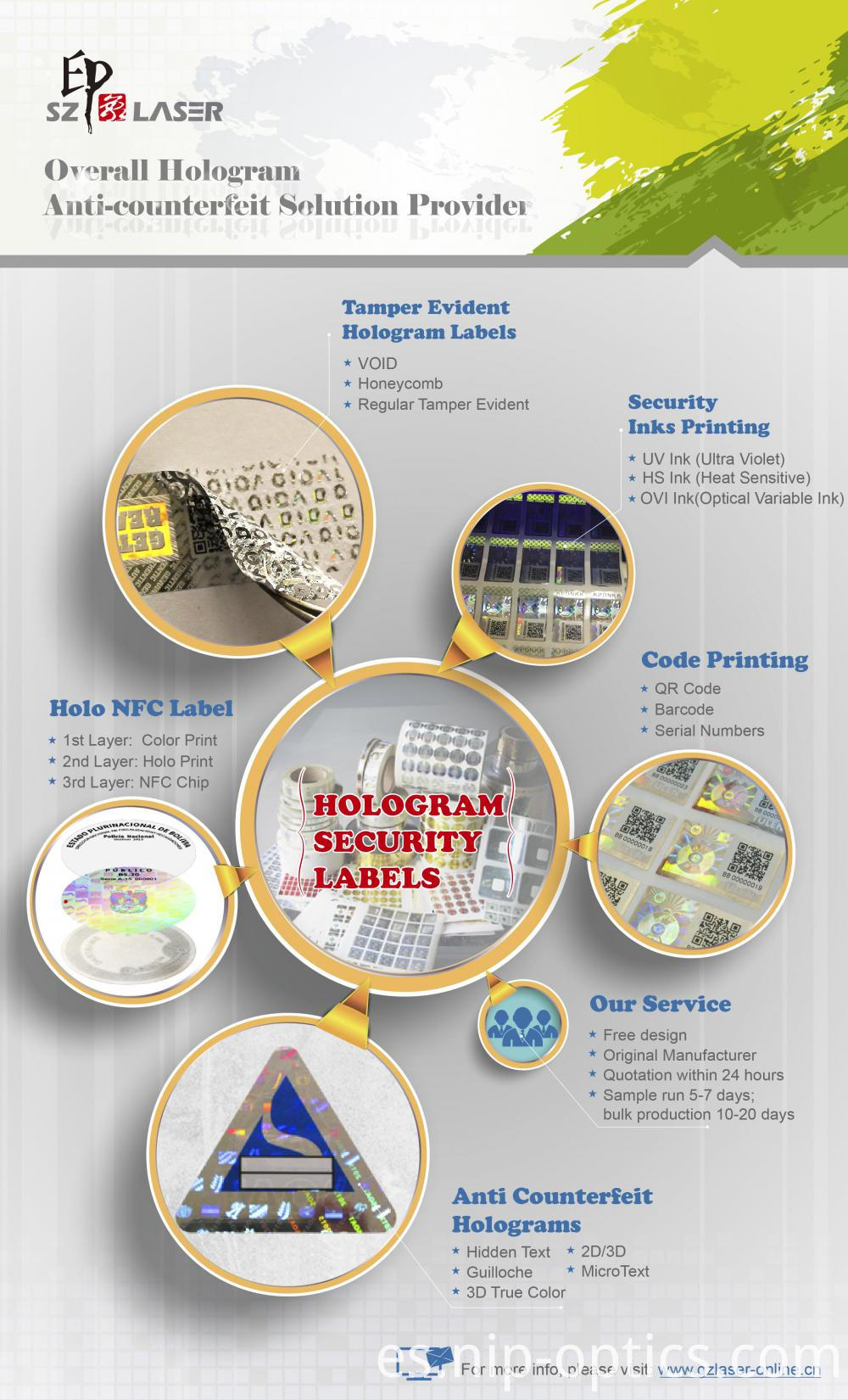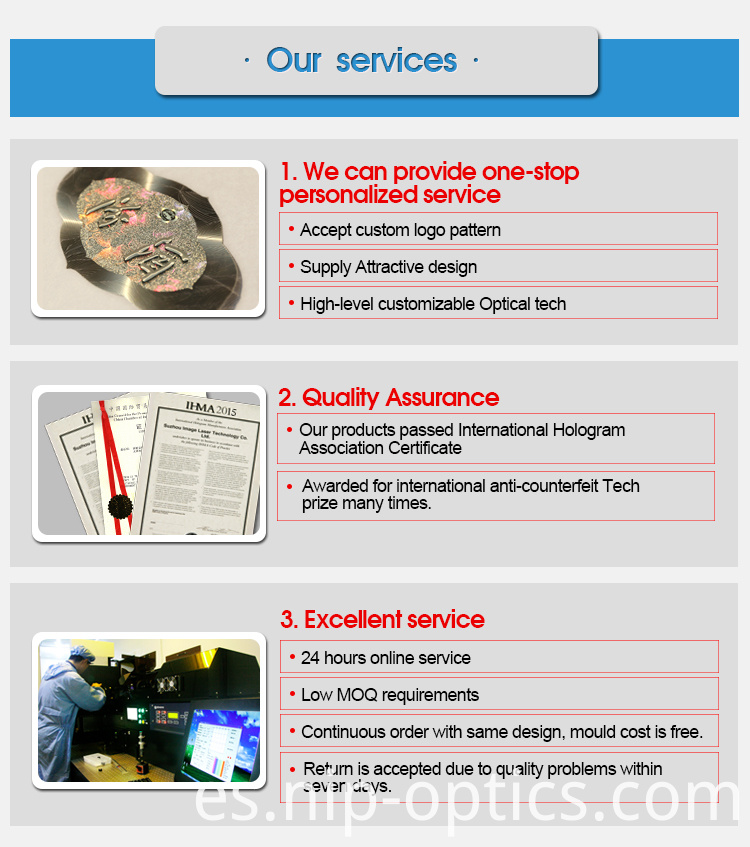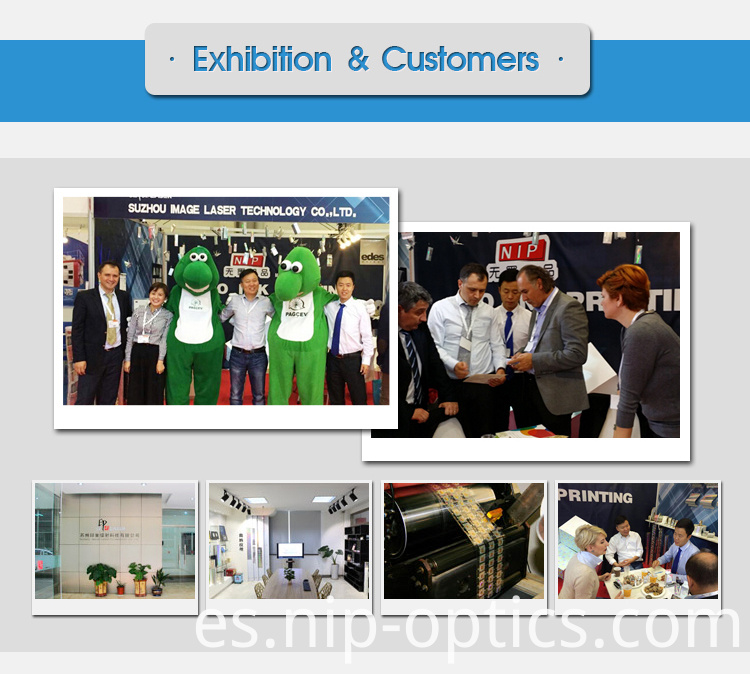 Preguntas frecuentes
1. ¿Cuál es su material de la etiqueta engomada?
Generalmente utilizamos material del animal doméstico con 25 o 30 micrones de espesor, otro grueso como 15, 20, 50 micras también están disponibles.
2. ¿se puede hacer anti- peeling o adulteración evidente del holograma etiquetas?
Sí, podemos hacerlo como vacío, nido de abeja o cliente logo.
3. cualquie forma, cualquie color, usted puede hacer por mí?
Por supuesto, le etiqueta engomada del holograma personalizado. Redonda, ovalada, cuadrada, ambos son aceptables. Transparente, plata, oro, etc.
4. ¿pueden enviarme algunas muestras de holograma?
Las muestras están disponibles, enviamos gratis con flete cobrar.
5. Puedo usar su patrón genérico con mi logotipo impreso?
Sí, podemos imprimir su insignia en el fondo de nuestro patrón genérico, como genuino, seguridad, etc.. Usted también puede Agregar el número de serie, códigos de barras, código QR, etc.
Si desea más detalles, visite por favor nuestro Web site: www.gzlaser-online.cn
Grupos de Producto : Etiqueta engomada del holograma > Etiqueta engomada del holograma 3D